Messaging Migration Hub
How to prepare, what to expect, where to find training
Making the Switch to Microsoft
The migration from Google Suite to Microsoft 365 includes Outlook, SharePoint, Teams, One Drive, Forms and other Microsoft applications, as well as online versions of the Office productivity suite. Microsoft 365 works with Office 2016 and Office 365 in both the desktop and online versions.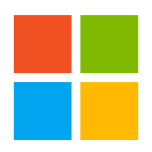 On-demand training
Over 280 minutes of training is available across 80 training videos and 45 job aids.
---
Pre-migration readiness
Actions to take now to prepare for migration.
---
Day 1 checklist
Actions to take post-migration.
---
NOTE: The upgrade from Office 2016 to Office 365 is a separate event led by our end user computing supplier.
VITA Customer Care Center